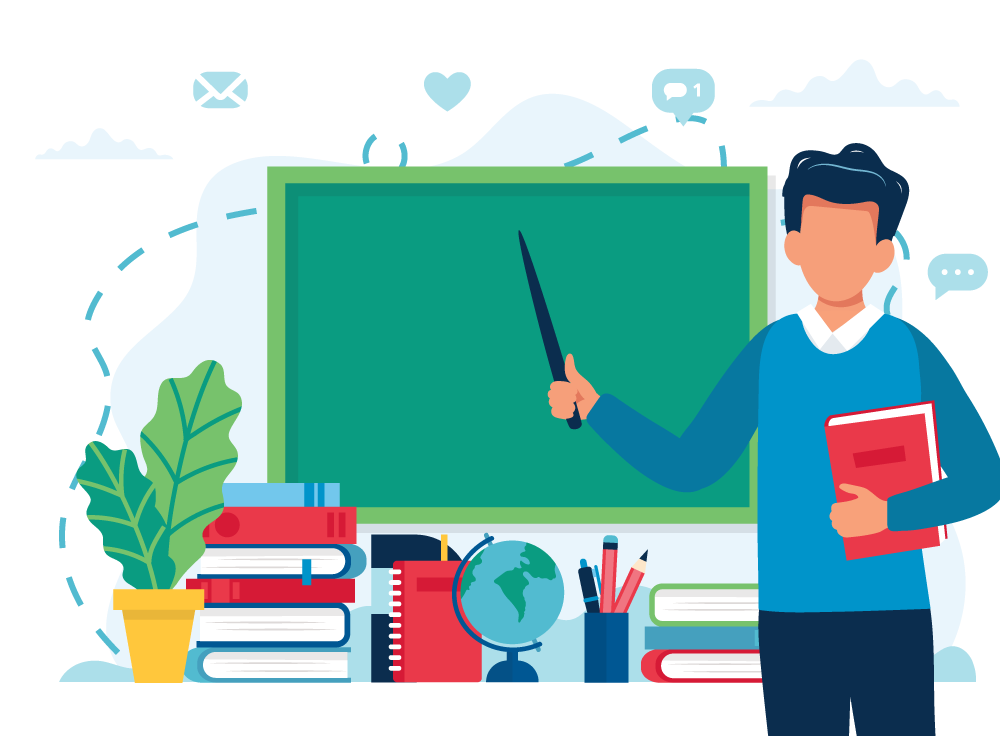 SchoolUpdate – the digital answer to the classic message booklet
No more copying, handing out, checking signatures and keeping analogue notebooks!
SchoolUpdate simplifies communication and strengthens the exchange between schools, parents and students. Whether you want to send short messages, share information, announce events or organise homework: With SchoolUpdate everything is digital and efficient!
SchoolUpdate – more insights
Targeted messaging!
Notify specific individuals, a whole class or the entire institution – SchoolUpdate makes it easy!
The distribution of information can be controlled and documented with a read confirmation.
Inform without copying!
Share even larger information sheets with SchoolUpdate – with attachments up to 10MB per message.
Communicate emergencies quickly!
Teachers and educators can quickly and instantly communicate emergencies to the appropriate emergency contacts. Messages can be sent via the app, SMS or email.
Document absences easily!
Parents and guardians can report absences at the touch of a button in the app. Teachers receive specific insight and information about the reason for the absence. SchoolUpdate makes it possible to document and evaluate excused and unexcused absences with just a few clicks.
All absence reports are bundled in one place.
Assign homework!
All homework is transparently made available to the relevant groups of students via SchoolUpdate. Additional practice material can also be easily distributed. Parents and guardians are kept informed about their children's homework.
Organise a parent-teacher meeting!
SchoolUpdate can be used to schedule appointments and time slots, making it easy for parents and guardians to book parent-teacher conferences. This way, parent-teacher meetings are efficiently coordinated and organised.
Start with SchoolUpdate!
Teachers can obtain their login details from the SchoolUpdate administration.
Import data from the SOKRATES management system
Create classes or groups manually
Distribute registration codes
Send registration codes to contacts at the touch of a button
Distribute registration codes in the same way
Communicate easily and DSGVO compliant
Interested in SchoolUpdate?
With SchoolUpdate you create the perfect conditions for quick and easy communication!